PCB Electronic Manufacturing Services

We are a leading UK contract electronics manufacturer able to offer you cost effective solutions for your complete PCB assembly and electronic assembly needs:
SMT PCB Assembly:
SMT (Surface Mount Technology) PCB cards are populated on modern automated lines with the capacity to place components from 0201 to 56 mm sq.
PTH PCB Assembly:
PTH (Plated Through Hole) PCB cards are populated by hand or automatically for axial, radial & integrated circuit components. Cards are wave soldered or combined with reflow or hand soldering.
Panel sizes up to 443mm x 508mm can be accommodated with thicknesses from 0.4mm to 6.00mm.
Materials: We work with a wide range of PCB materials and formats including FR4; FR2; Metal backed (LED Placement); Flexi-rigid and single and double sided. Tin Lead (SnPb) and "lead free" soldering are available. Conformal Coating and Encapsulation are available

Programming & Full ATE:
Our facilities include AOI, optical and X-Ray inspection, flying probe & pin bed testing. Tailored functionality testing can also be undertaken.
Quality: The Denis Ferranti Group is ISO 9001 (2009), ISO 14001 and OSAS 18001 registered and works to Class 2 IPC standards. Our systems are ROHS compliant.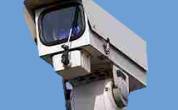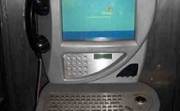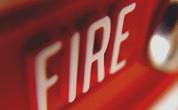 Electronic and Electromechanical assembly Services:
Denis Ferranti Electronics offers a complete electronic box build service for Electronic and Electromechanical products. This service includes the following:
Custom enclosures in metal or plastics
Full PCB Assembly
Cable and Wiring Harness Production
Production and/or sourcing of mechanical components
Full assembly and test
Finished Packaging and distribution
Follow the links at the foot of the page to other Denis Ferranti Group sites to see the full extent of the subcontract engineering and electronic manufacturing services we offer.