You may be having doubts on contracting with a third party to help you with PCB manufacturing. Entrusting the work to a third who fulfills your expectations is actually a big call to make. But if you find a professional and right PCB assembly partner it can do wonders. If you are still unconvinced, then given below are some reasons that'll encourage you to have the services of a PCB assembly partner.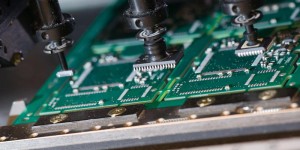 Complete Solutions
A PCB assembly partner offers full solutions for electronic components assembly. They manage customer's system materials, warehousing, production and shipping. The solutions provided are cost-effective that exceed client expectations most of the time. Their services include materials procurement, delivery, PWA manufacturing, testing, BGA Assembly, Automated Optical Inspection, cable and wiring harness assembly, metal fabrication and box build.
Quick Production
By contracting some or all of the work of PCB manufacturing, to the partner company – you'll have more equipments and skilled laborers working for you. They'll help you to complete turn orders quickly so and help the business grow faster.
Better Consistency
A PCB assembly contractor will have a testing approach that will ensure zero malfunctioning and problem. This saves company's time, money and energy. Careful and regular testing also help maintain company's growing reputation.
High Quality Parts and Machinery
Having a PCB partner is the only way to make sure that your PC board gets the highest quality components and parts. The products are assembled with the help of technologically advanced equipments and machinery that is paid for and maintained by your PCB partner.
After reviewing these four reasons, it should be clear that why contracting the electronic assembly to a PCB assembly partner is smart business choice.
Be the first one to post comments below. You can also email your comments to electronics@dferrantigroup.com