If you own a small electronic company and want to expand your business to reach new heights with limited expense and more benefits, then you should hire one electronic contract assembly manufacturer. These contract manufacturers have more expertise and experience in PCB assembly than other manufacturing units.

Running a PCB assembly unit is not an easy task. There are several steps associated with it. It all starts with designing the layout of the PCB, manufacturing its components, soldering them on the correct spot to layering the PCB with resin encapsulation or conformal covering, all of which is a very precise and complicated process. You may run into many sort of trouble with your electronic product assembly lines. These contractors will not only verify your problems they will also find out custom solutions for all your problems.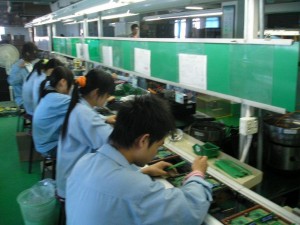 Other benefits include the fact that the design aspect of the PCB is mostly included in the contractors deal. These contractors will help you refine your PCB designs for optimum results. Also outsourcing your PCB assembly services to these contract electronic assembly providers enable you to leverage this production cost into other aspects of your company thus giving an edge over those companies who run their own PCB assembly lines. Another most important advantage of hiring a contractor over self assemblies lies in the fact that you get better quality products and they also test each and every piece before delivering it to you.
After reading the above mentioned points you must be sure about the benefits of contact electronics manufacturing assembly providers. So go ahead hire one of these contractors and see your business blossom and flourish like never before.